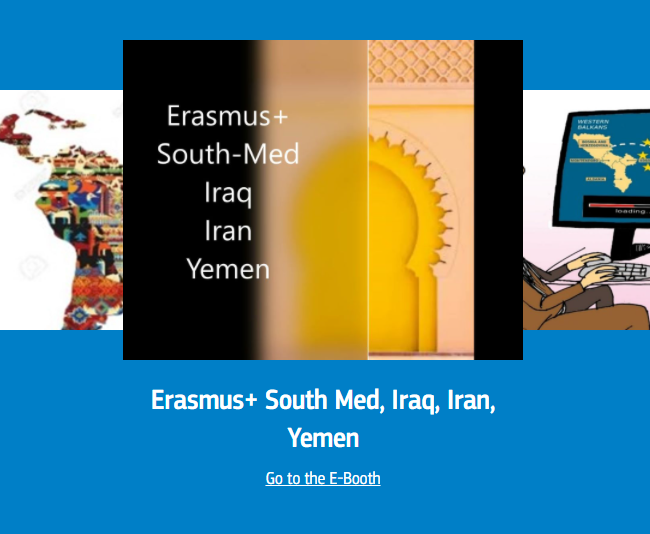 This year edition of the Grant Holders Meeting for the Capacity Building projects funded by the Erasmus+ programme of the European Union has been scheduled online from the 25th to the 29th of January 2021. The event foresees also a number of so-called e-Booth, to share relevant information on other ongoing initiatives to foster synergies in the region, and tips on specific issues as well as best examples.
Among the best practices showcased for the South Med, Iraq, Iran and Yemen, our project INsPIRE has been cited thanks to the testimonial of Dr. Al-Zuwayny from Wasit University. Despite the difficulties faced by the Partners we learnt an important lesson: project implementation can sometimes be very challenging but you need to be patient, and enjoy the experience, especially when you have women and men passionate about education and international cooperation which make the best out of the circumstances and guarantee the outcomes.
A special thank to Dr. Al-Zuwayny for taking the time to valorize INsPIRE and the committment of all Partners in the project.